About Bihar
Bihar is located in the eastern part of the country. It is an entirely land locked state, although the outlet to the sea through the port of Kolkata is not far away. Bihar lies mid-way between the humid West Bengal in the east and the sub humid Uttar Pradesh in the west which provides it with a transitional position in respect of climate, economy and culture. It is bounded by Nepal in the north and by Jharkhand in the south. The Bihar plain is divided into two unequal halves by the river Ganga which flows through the middle from west to east.
Bihar was a centre of power, learning and culture in ancient and classical India.From Magadha arose India's first and greatest empire, the Maurya empire, as well as one of the world's most widely adhered-to religions, Buddhism.Magadha empires, notably under the Maurya and Gupta dynasties, unified large parts of South Asia under a central rule.Its capital Patna, earlier known as Pataliputra, was an important centre of Indian civilisation. Close to Patna, Nalanda and Vikramshila were centres of learning which were established in the 5th and 8th century respectively in Bihar, and are counted as amongst the oldest international universities of the time.
Bihar has a diverse climate. Its temperature is subtropical in general, with hot summers and cool winters. Bihar is a vast stretch of fertile plain. It is drained by the Ganges River, including its northern tributaries Gandak and Koshi, originating in the Nepal Himalayas and the Bagmati originating in the Kathmandu Valley that regularly flood parts of the Bihar plains
Bihar is one of the oldest inhabited places in the world, with a history spanning 3,000 years. The historically rich culture and heritage of Bihar can be observed from the large number of ancient monuments spread throughout the state. Bihar is visited by many tourists from around the world,with about 24,000,000 tourists visiting the state each year. In earlier days, tourism in the region was purely based on educational tourism, as Bihar was home of some prominent ancient universities like Nalanda University & Vikramasila University. Bihar is a sacred place for religions such as Hinduism, Buddhism, Jainism, Sikhism, and Islam. Mahabodhi Temple, a Buddhist shrine and UNESCO World Heritage Site is also situated in Bihar. Mahatma Gandhi Setu, Patna, was one of the longest river bridges in the world in early 80s
Climate
Bihar is cold in the winter, the lowest temperatures being around 0-10 degrees Celsius (32 to 50 degrees Fahrenheit). Winter months are December and January. It is hot in the summer with average highs around 35-40 Celsius (95-105 Fahrenheit). April to mid-Juneare the hot months. The monsoon months of June, July, August, and September see good rainfall. October & November and February & March have pleasant climate.
How to Reach
Byplane
Bodh Gaya fields international flights to Bangkok (Thailand) and Paro (Bhutan), catering largely to Buddhist pilgrims. Patna is connected to major Indian cities.Airport at Purnea serves bi-weekly flight toPatna and Kolkata. Patna-Gaya-Ranchi air taxi service
Bytrain
Bihar is connected by train to all major cities of India. Some good trains to reach the capital Patna are:
From Delhi - Patna Rajdhani Express (2309/2310), SampurnaKranti Exp. (overnight journey)
From Kolkata - Jan Shatabdi Exp. (8-9 hrs.)
From Mumbai - Rajendra Nagar LokmanyaTilak T. Exp.
From Varanasi - Vibhuti Exp. (6 hrs.).
From Bangalore - SanghamitraExpress(12296). Travel Time: 48h 25m Distance: 2721 km
ByRoad
Major National Highways which connect Bihar with other corner of country are as follows NH 2, 19, 28, 30, 31.
Patna is well connceted by road with all the corner of country, Deluxe bus services are available for following location Ranchi, Jamshedpur, Kolkata, Siliguri& Nepal border.You can also hire cabs,taxi,car and traveller tempo services from www.nirvanacab.com.
Stay Safe
Bihar has a terrible reputation for crime and banditry (or dacoity, to use the Indian word), with armed bandits recently taking to robbing moving trains, and there were 55 cases of hijackings for ransom (and 2,480 for other reasons!) reported in 2008. The situation is steadily improving though, with crime statistics for the most serious offences dropping the last 7 years in a row and, in absolute numbers, crime against foreigners remains comparably low compared to states popular with international tourists. So while reality may not be quite as grim as the horror stories you'll hear from non-Biharis, it's still advisable to keep a low profile and to avoid overnight travel on the roads. A low-level Naxalite (Maoist Communist) insurgency continues to bubble in the southern parts of the state, but the tourist is unlikely to venture into the affected regions.
Places to Visit
Some of the Most famous places of Bihar can be seen in the link below.
Rajgir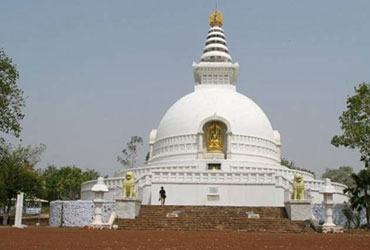 Rajgir is a city and a notified area in Nalanda district in the Indian state of Bihar. The city of Rajgir (ancient Rajgraha) was the first capital of the kingdom of Magadha, a state that would eventually evolve into the Mauryan Empire. Its date of origin is unknown, although ceramics dating to about 1000 BC have been found in the city. This area also notable in Buddhism and Jainism as one of the favorite places for Mahavira and Gautama Buddha and the well known "Atanatiya" conference was held at Vulture's Peak mountain.For any type of query related to Taxi,car hire or cab for Rajgir you can visit www.nirvanacab.com.
Bodh Gaya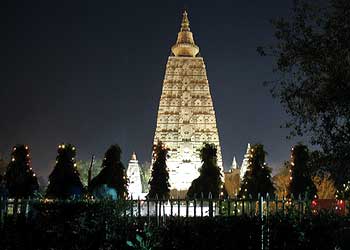 Bodh Gaya is a religious site and place of pilgrimage associated with the Mahabodhi Temple Complex in Gaya district in the Indian state of Bihar. It is famous as it is the place where Gautama Buddha is said to have obtained Enlightenment (Bodhimandala) under what became known as the Bodhi Tree. For Buddhists, Bodh Gaya is the most important of the main four pilgrimage sites related to the life of Gautama Buddha, the other three being Kushinagar, Lumbini, and Sarnath. In 2002, Mahabodhi Temple, located in Bodh Gaya, became a UNESCO World Heritage Site.For any type of query related to Taxi,car hire or cab for Bodh Gaya you can visit www.nirvanacab.com.
Vaishali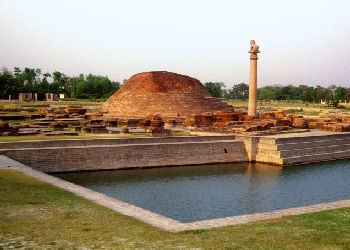 Vaishali district is a district in Bihar, India. It is named after the ancient city of Vaishali of Mithila, which is mentioned in the Mahabharata as well as in Buddhism and Jainism. It is a part of Tirhut division.Vaishali derives its name from King Vishal. Even before the advent of Buddhism and Jainism, Vaishali was the capital of the vibrant Licchavi Republic, a sovereign state since before the birth of Mahavira (c. 599 BC), which suggests that it was perhaps the first republic in the world, similar to those later found in ancient Greece.For any type of query related to Taxi,car hire or cab for vaishali you can visit www.nirvanacab.com.
Patna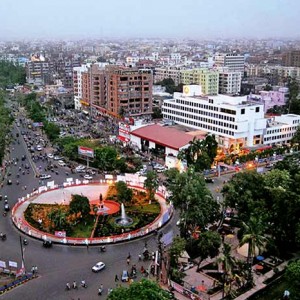 Patna is the capital of Bihar, and the second largest metropolis in eastern India. Fluxed by the three sacred rivers Ganga, Sone and the Poonpun, the journey of Patna through the ages can quite be an object of envy for any place brooding over its life-chronicle. The city tweets of a glorious past and perches on the briskness of a bustling and an up-and-coming metropolis. Legend has it that a sanctified Ganga had watched with reverence as a hallowed Buddha blessed this place to be a realm of great Kings and their Empires. Belonging to the blue family of cities with a royal heritage,it is the land where the greatest emperors of India walked, and where the greatest saints chose to preach. Guru Gobind Singh, the 10th Sikh Guru was born here. For anyone with a taste for history and religion, this place flies high.For any type of query related to Taxi,car hire or cab for patna you can visit www.nirvanacab.com.
Pawapuri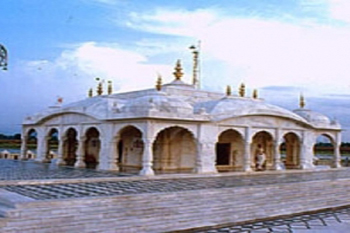 Pawapuri, 101 kilometers from Patna and 38 kilometers from Rajgir, all sins end for a devout Jain. Lord Mahavira, the final Tirthankar and founder of Jainism, breathed his last at this place, and was cremated here around 500 B.C. It is said that the demand for his ashes was so great that a large amount of soil was removed from around the funeral pyre, creating the water tank. A marble temple, the "Jalmandir", was later built in the middle of the tank, and is now a major pilgrimage spot for Jains. Another Jain temple called Samosharan is located here.
Nalanda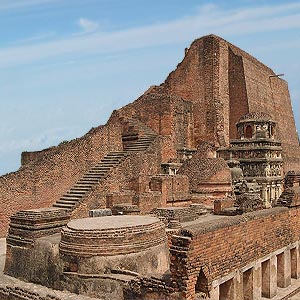 Nalanda is in the Bihar state of India and marks the site of the once famous ancient center of higher learning, also known as the Nalanda University. Nalanda was a Buddhist university established in 450CE, and was the longest running university in Indian history. Among its many notable guests were the Buddha and Mahavira, and at its zenith accommodated over 10,000 students and over 2,000 faculty. However, it was destroyed by Turkish Muslim invaders in 1193, when the students and teachers were massacred and the massive university library was burnt down, and currently all that remains are extensive ruins that are spread over an area of 14 hectares.